Like you, we're all a little amazed that it's September.
With the end of Summer, also comes
the final Showroom Sale until the holidays.

The weekend of September 11th & 12th will be the last time you can shop for seconds until after Thanksgiving.
Have any Fall birthday gifts to pick up? Need a something to help you decorate
for Halloween
or
for your Thanksgiving table
? Well, now is your last chance to shop for Bauer at a discount before Winter.
With our final sale of the Summer also comes our last food truck stop until December. We've been trying to track down the
Nom Nom Truck
for several months, but if you are a fan of the
Food Network
, you'll know that they've been driving all across the U.S. as part of
The Great Food Truck Race
.
We're looking forward to nomming some of their
delicious banh mi sandwiches and Vietnamese-inspired tacos
. What is banh mi? It's the perfect combination of French and Vietnamese flavors all on soft and crunchy baguette.
Watch the Nom Nom team competing
on the Food Network Sunday and Wednesday
, and then come out and try their food next Saturday, September 11!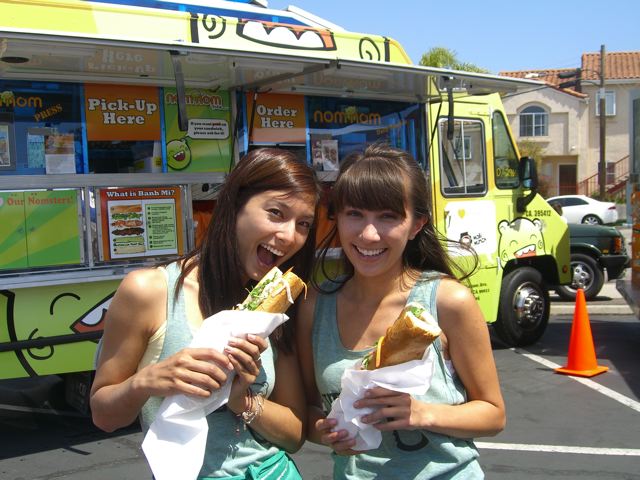 * * * * * * *
Showroom Sale
Saturday & Sunday
September 11 & 12, 2010
10am - 5pm
Click above for more information.
Top photo by Jack Rowland, all other photos courtesy of the Nom Nom Truck